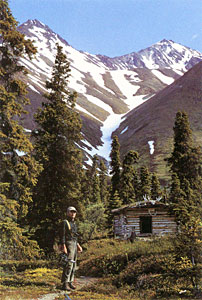 Dick Proenneke spent much of his time studying the wildlife of the Twin Lakes region. Birds, squirrels and even a weasel got used to Dick and would come to his cabin looking for a handout. A brown bear attacked his cabin one time, but Dick was able to chase it off before either one got hurt.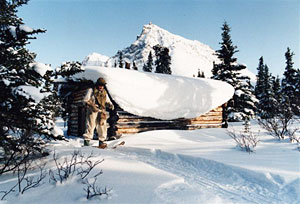 Babe Alsworth, a bush pilot friend of Dick, brought in food and supplies. Dick hunted and fished. He even volunteered as back country interpreter and naturalist in Lake Clark National Park.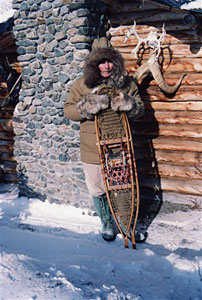 Dick bought a J-3 Piper Cub in 1967 which he used to explore the area around his cabin. Unfortunately he crashed near Sheep Mountain when flying back to Iowa. He had seriously damaged his back, but he was able to make his way to the Alaskan Highway. Luckily he was able to get a ride to a hospital. Dick didn't fly a plane again, but he was able to return to his cabin in the Spring.
Lucky for all of us, Dick filmed many of his adventures and daily activities to share with his family back home in Iowa. Through our films "ALONE IN THE WILDERNESS" "ALASKA SILENCE & SOLITUDE" and 'THE FROZEN NORTH" you will be able to experience and Alaskan adventure that most only dream about.